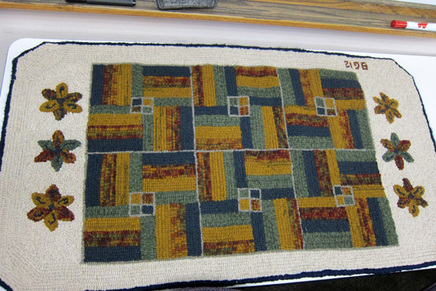 Check it out!! Beth has finished her rug and it is ready for the Hook In Rug SHOW coming up May 18th!!!!! Hope you all are bringing your rugs to show at this event. We all learn so much from each other AND the added bonus is the inspiration we get from seeing all the rugs at the rug show. So, please bring rugs to share and inspire others with your creativity!


Just yesterday I noticed jonquils emerging in a friend's yard. What a wonderful thing to see some signs that spring is really here!


Just to give a head's up. . . . The April meeting will be held on the 27th from 9 - 4. Sharon and Cheryl will be bringing snacks. Ginny and Sandy will be doing a demo on Chalk Painting! This is in preparation for a play day project that we will have in early Fall.
Our May meeting will be held on the 25th of May from 1-6. Jenny Schechter will be leading this meeting.


The June meeting will be held on June 22 from 9 - 4. Mary Ann will lead the meeting.