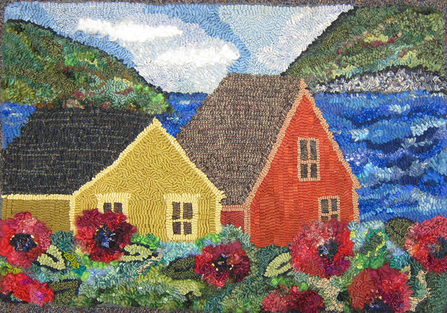 Our meetings are confirmed for the for the 26th of April the 24th of May and the 28th of June. We have been gearing up for a summer of wild hooking! Our wool will be in at the next meeting.
Many thanks to Mary Ann, Mary Jo, Quink and everyone else who pitched in to help coordinate that packaging effort.

We have already started planning the Denver Hook In — which will be held this year in September on the 13th. Location remains the same and you can read more about that on the Denver Hook In page of this website. The rug on the upper left is a rug hooked by Ginny Waldera. Isn't it gorgeous?